Important Things To Do Before Leaving For Umrah
By Funadiq Team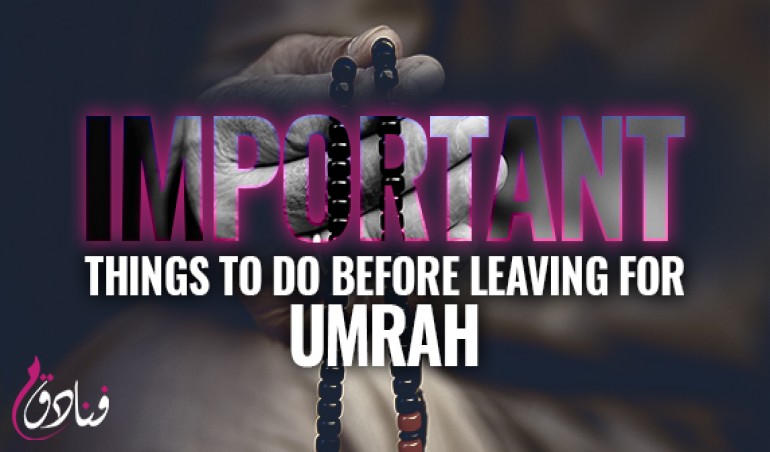 Pilgrimage is an essential experience for all practicing Muslims. It involves proper planning, so you have to complete your checklist before leaving for the journey.
There are certain things that you should keep in mind while leaving for the Umrah trip. It will give you the complete pleasure of the journey and make your experience memorable.
Here are some things that you should include in your Umrah plan to have a pleasant journey.
Make Hotel Bookings in Advance
Doing hotel bookings in advance is important because when the Umrah season is at its peak, it's hard to find the hotel rooms.
If you are looking for Makkah hotel accommodation then you should do complete research about all the hotels in cities. It gives you an idea of the hotel packages, the standard of room services and their facilities.
Take Enough Clothes with You
You should have sufficient clothes for the journey that you have to change several times in a single day. The reason why you need to take enough clothes with you is due to the hot weather conditions.
To stay comfortable throughout the journey, you should take loose clothes with yourself. Ihram clothes are the most important clothing for your entire journey. Also, you should keep the pins with yourself in order to fasten it. You should also keep an extra pair of Ihram clothes, so in case if your clothes become untidy, you can change it immediately.
Check Past record of Your Travel Agent
If you are traveling for the first time then before trusting any travel agent you should completely inquire about it.
To check the credibility of Umrah organizers, you should ask the customers who availed their services before. It gives you mental satisfaction and confirmation that your travel agent is trustworthy and you'll get your desired services.
Conclusion
Key points that are highlighted above helps you to experience the best Umrah journey. By remembering the above-explained points, you'll be free of worries throughout the journey and would be able to gain complete soul satisfaction.