Payment Procedure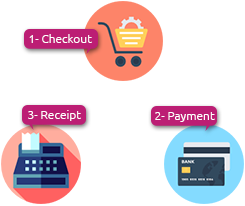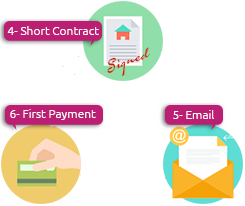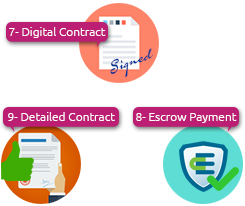 Due to the nature of business, most transactions are high in value (Saudi Riyals) and based on a periodical installment plan. Therefore, at the time of STOCK registration, it is mandatory to define the details of payment terms.
Funadiq's "check out" process allows a credit card, PayPal and bank transfer upload options. In most cases, an immediate down payment at the time of check out is mandatory. If the customer is unable to make a credit card payment, then he/she must do a manual bank transfer first, followed by uploading the proof of transfer at the time of transaction. Full information of payment terms are displayed at check out for Customer acceptance. Upon successful receipt of down payment, the system generates a payment receipt with full details of transaction and
a. Bank Details of Landlord or "Escrow" Account and time deadline to receive the first installment.
b. Schedule of additional installments
c. Draft Contract for Customer to Sign, scan and upload.
Upon confirmation of down payment, CSR will print the "Short Contract" and approach the LANDLORD to get it Signed. Then, the scanned copy of Completed / Signed Contract will be sent to Customer through email / internal message center inbox so that the Customer can proceed to deposit the first payment.
Upon successful receipt of signed digital contract, Customer will make the first installment transfer to Landlord or "Escrow" account through a bank transfer and upload the proof of payment.CSR will forward the proof of payment to LANDLORD and ask for the confirmation of payment receipt. Once LANDLORD confirms that funds are received then CSR will print the two copies of "Detailed Contract" to get it signed by the Landlord. Scan the contract and save it at server file system and courier the original contract to Customer for his signature. Customer will keep one original and send the other completed original back to CSR that will delivered to Landlord and transaction would be marked as completed.
However, system should track the installment due dates and send reminders to Customer and LANDLORD one week before each installment due dates.