5 Makkah Hotels Funadiq Recommends For Your Umrah Or Hajj Trip
By Funadiq Team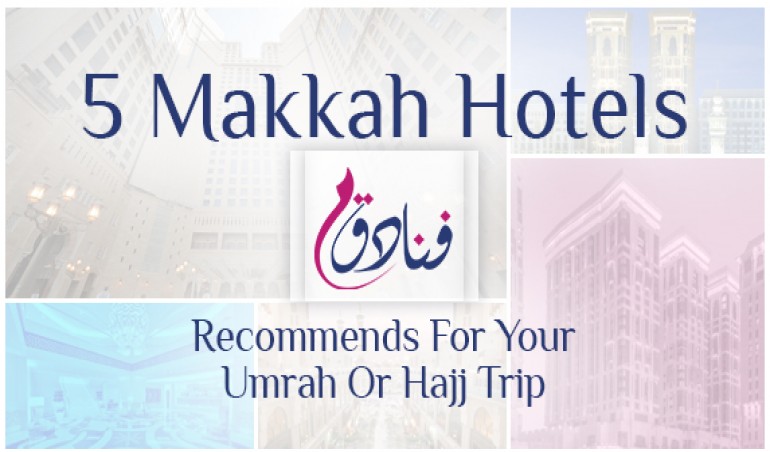 For all the Muslims around the world, Hajj is a mandatory religious obligation that requires an appropriate support structure and guidance at all phases.
Travel agents have a huge responsibility on their shoulders to ensure the best arrangements are being made to their individual hajj (pilgrim) because over 2 million Muslims gather at in the holy city of Makkah to perform Hajj. It could be a very exhausting and frustrating journey for you and your family, so be sure to validate the information that your travel agent is providing you.
There are over 800 Makkah hotels that serve Umrah pilgrims and provides them with remarkable services. Depending on your traveling situation, there are different hotels that may suit your needs, such as if you are traveling with your family you would rather opt for an upscale hotel as compared to if you were traveling alone. Similarly, if you were to travel with the elderly a hotel that is far or on an escalation would not suit you either.
It's really tough for Hajj and Umrah organizers to choose the best hotel out of so many choices. Selection of hotels includes various factors that you should keep in mind. It includes the standard or rating of accommodation, area, and distance to haram, and price per night.
So, here is the list of Funadiq favorited Makkah hotels that travel agents should consider when creating their Umrah packages to sell to their customers (Hajji).    
Swissotel Makkah
The 5-star hotel is located 100 meters away from Haram, Abraj Al Bait tower. The hotel is situated on the white tiles of the grand mosque and is considered hudud al haram or boundaries of haram.
The hotel is a frontline property and features speakers throughout the hotel that are connected to the microphone of Masjid-Al haram. The Hotel also has an on-site mosque with a beautiful view of the holy Kaaba, so you can pray and make dua'a while looking at the beautiful house of Allah (SWT). Swissotel Makkah has over 1,487 lavish rooms that are decorated as per the traditions of Arab culture these rooms are split into 2 classes, Haram view or Kaaba view, through both these rooms guests have the option of choosing room types such as double bedroom, triple bed or quad bed. The Swissotel rooms also are well-decorated with beautiful curtains and decoration pieces.
For travel agents or Hajj and Umrah organizers, the property is an ideal place as it offers what they want. The hotel also features a mall that is surrounded by restaurants (Fine dining and fast food), currency exchanges, shops from jewelry stores to grocery shops and everything in between.
By Swissotel Makkah hotel booking, you'll get an opportunity to provide your pilgrims with the comfort and serenity to make their experience of their Holy journey memorable.   
Nawazi Watheer Hotel
Nawazi Watheer is a 4-star hotel located 700 meters away from Masjid Al Haram Makkah. The hotel is in the district of At Taysir situated in Jabal Al Kaaba opposite to SAPTCO – Al Haram Station.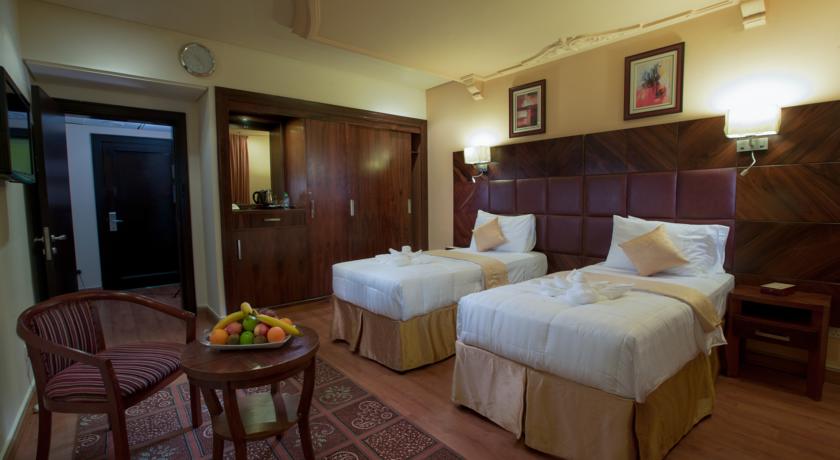 Nawazi Watheer Makkah hotel booking offers amazing architecture and design, starting with the lobby that is covered in rustic grey stone walls. Additionally from the lobby throughout the hotel rooms, the decor incorporates wooden accents. The rooms hotel offers a variety of room specifications including Double rooms, Triple rooms or Quad rooms. The hotel also features a state of the art restaurant and a covered parking lot. Hotel reception is available 24 hours for your assistance, so in case of any issue, you can approach the room them directly or call them from your room.  
Mount Arafat is only 30 minute's drive away from the Hotel, so by staying in the hotel pilgrims can visit the historical sites with ease.
Le Meridien Towers
The property has a 5-star rating and is located in the area of Kudai, at a distance of 1.8 KM away from the holy Masjid Al Haram. The hotel is directly linked to the Holy Mosque by King Abdul Aziz gate tunnel with a 24-hour shuttle bus that picks and drops you off from right in front of the hotel. If the tunnel is closed, pilgrims can also visit the Holy Mosque (Masjid Al Haram) through Ajyad Road.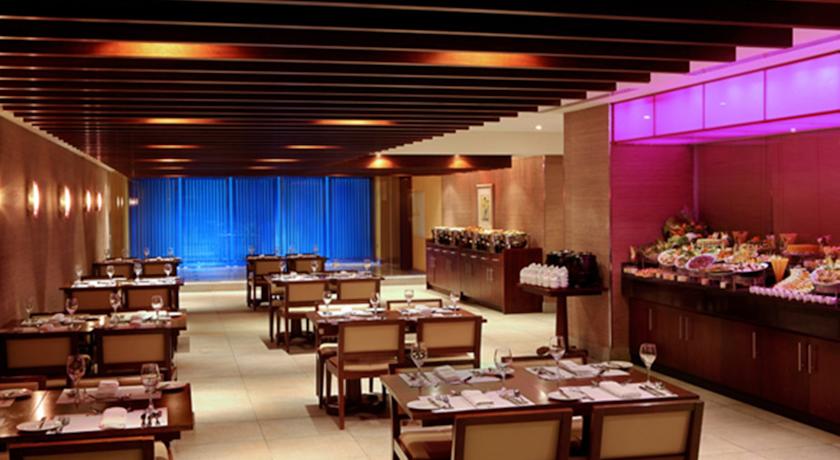 The hotel houses around 467 rooms along with 60 royal suites which are also available. Through Le Meridien Towers Makkah hotel booking, you have the advantage of the best value for your money, this is because the hotel is a little further away which causes a huge drop in price but due to the access of the tunnel and the 24-hour shuttle bus you are always in the vicinity of Masjid Al Haram Makkah. Additionally, Le-Meridien towers offer state of the art cuisines on their on-site restaurant, so you can enjoy the best of the amenities at the best cost.
Makarem Ajyad Makkah Hotel 
Makarem Ajyad is one of the oldest hotels in Makkah that has a five-star rating. One of the members of the Saudi hotel and resort company used to administer the hotel when it was opened in 1983.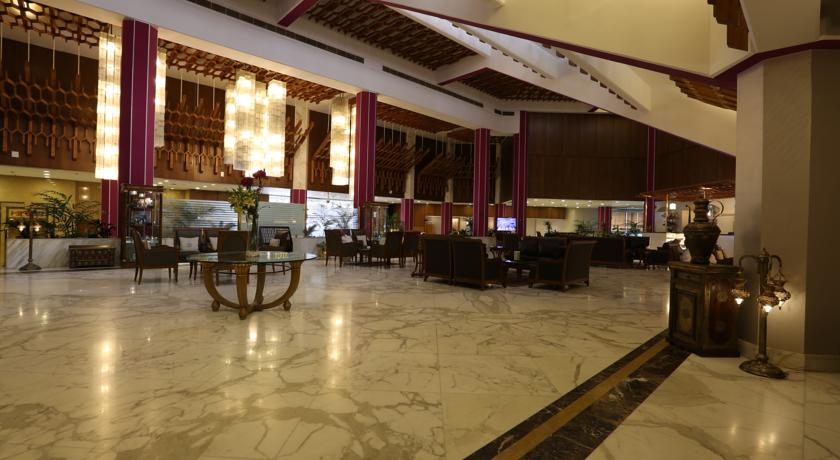 Situated on Ajyad street, Makarem is right behind the abraj al bait complex only 250 meters away from the white tiles of Masjid Al Haram Makkah. The hotel is expanded over an area of 3360 meters that possess all luxurious facilities. Upon Makarem Ajyad Makkah hotel booking, you can avail various facilities including the air-conditioned rooms, Free WiFi and 24-hour room service. Due to the hotels' early entry into Hajj and Umrah hospitality, their rooms are much bigger than the newer 5-star hotels, this allows the pilgrims to truly enjoy their pilgrimage.
Makarem Umm Al Qura Hotel 
The hotel is designed as per the modern architecture style. It is located 2 km away from Haram, Ajyad road. The property features 12 floors and 336 rooms. Suites are elegantly designed with warm and bright colors. Upon entering Makaram Umm al Qura hotel, you are greeted with a grand atmosphere with its crisscross set of illuminating escalators.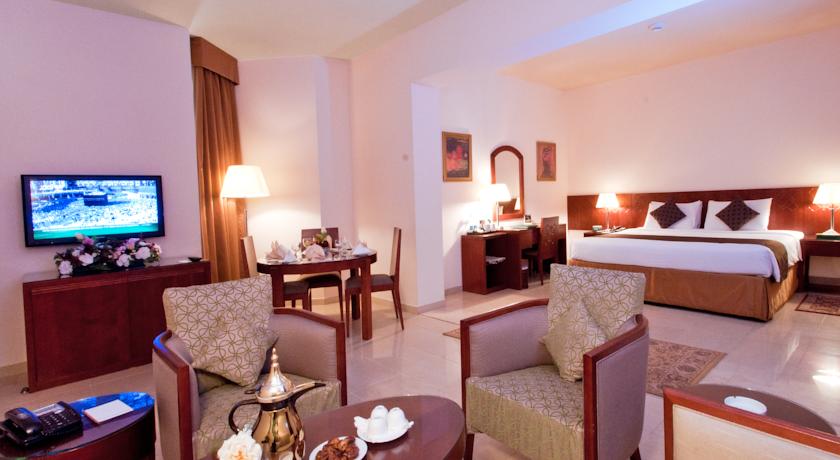 The wide range of accommodation including the double, triple and quadruple rooms are offered by the hotel. Makarem Umm Al Qura Makkah hotel booking provides your customers with an opportunity to experience the services of professional and cooperative staff. 
Conclusion: 
Quality services and soothing Hajj and Umrah experience are expected by any pilgrim (Hajji). The above-mentioned hotels provide high-quality services that are Funadiq certified. It's all about making the right choices, so you can truly enjoy the pleasure of a pleasant and hassle-free Hajj or Umrah in the holy city of Makkah.