Introducing Funadiq'S Maqam B2C Platform
By Funadiq Team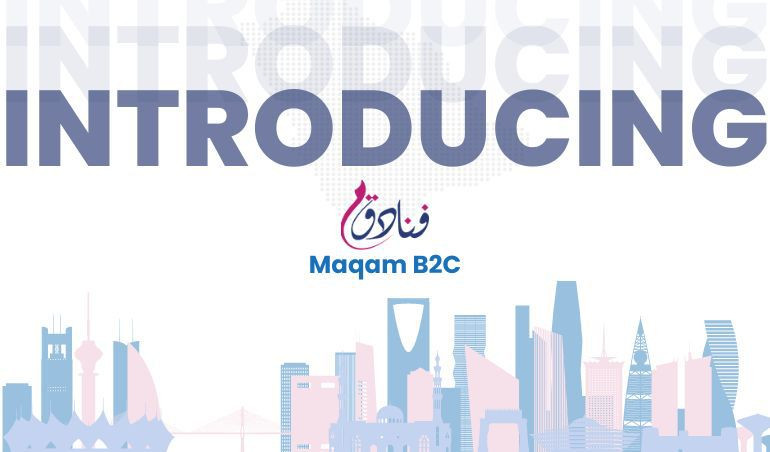 Our comprehensive platform is designed for customers seeking the perfect Umrah experience.
Funadiq is humbled and proud to be among the 35 online travel agencies to be integrated with MAQAM GDS, the new centralized Umrah reservation system by the Ministry of Hajj & Umrah, Saudi Arabia. We are now happy to announce our customer-facing platform Maqam B2C. Maqam B2C allows customers the autonomy of customizing each aspect of their Umrah package and the added benefit of instant confirmation with their eVisa delivered directly to their inbox within 4 hours of booking.
About the Maqam Global Distribution System
Maqam is the GDS (global distribution system) introduced by the Ministry of Hajj and Umrah to digitize the full Umrah booking process and promote transparency and revive the Muslim pilgrimage experience. The system provides complete information of all Makkah and Madinah suppliers to approved e-commerce sites such as Funadiq.com to facilitate hassle-free and reliable pilgrimage bookings.
As well, the system can link services, rates and bookings by consolidating products and services across all travel sectors, specific reservations for hotels, ground transportation, and meet and greet services to ensure pilgrims are getting confirmed bookings for the best price.
Learn more about Funadiq's Maqam B2C
On Funadiq.com's Maqam B2C customers can now seamlessly customize their own Umrah package using our state-of-the-art package builder or simply choose from one of our premade packages curated by our experts here at Funadiq. Our goal is to create autonomy and transparency within the Umrah booking process by allowing travellers to personalize each aspect of their experience from their hotel accommodations in the holy cities to their ground transportation throughout their stay. As well as assisting our customers by providing them with a reliable, transparent and overall superior travel experience that they desire on this life-changing spiritual journey.
Most importantly Maqam B2C caters to those last-minute travellers by offering instant confirmation. Upon completing your booking travellers will receive their Umrah eVisas in as little as 30 minutes directly to their inbox. We have also introduced additional features to make your booking process more seamless including the ability to upload a photo of your passport rather than manually uploading the information to help expedite the process and make it more enjoyable.
Booking with Maqam B2C
Booking your customized Umrah package with Maqam B2C is easy and just takes a few simple steps:
Step 1:
Using the search bar enter your desired travel dates, route, number of passengers and their ages, nationality and country of residence.
Step 2:
You can then choose between creating your own package or browsing our pre-designed packages curated by our specialists here at Funadiq. Packages come in three price options; premium, economy and budget Umrah packages.
Step 3: If you choose to create your own custom Umrah package you will first select your hotel in Makkah. By clicking 'View Details on the hotel listing you can learn more about that property such as the location, amenities, hotel policies and description as well as the room type available. Once you decide you can click proceed where you will do the same for your Madinah hotel.
Step 4: Select your preferred method of ground transportation. Choose between a variety of different vehicles and sizes that best suit your party's needs from one of our trusted travel partners.
Step 5: Choose your ground service provider. Use the filters to find companies that offer the additional services you may require.
Step 6: Upload each traveller's information. Choose between one of the three options; manually input the passport information into the required fields, input all information into an excel spreadsheet and upload or simply take a photo of each passport and upload it with the corresponding traveller.
Step 7: Review and checkout. Ensure you have imputed all the correct information, choose your preferred method of payment and proceed.
Step 8: Input all the information necessary for your visa application and we will take care of the rest. Maqam B2C offers instant confirmation so travellers will receive their visas directly in their inboxes within 4 hours.
Then you are all ready to travel to the holy cities with Funadiq's Maqam B2C! Feel at ease with your Umrah package and booking process. As a Maqam GDS certified travel agency you can have peace of mind knowing that you are getting a reliable and honest service and that your booking is backed by the Ministry of Hajj and Umrah, Saudi Arabia.
If you have any questions or concerns about Maqam B2C or need assistance with the booking process do not hesitate to contact us and we will be more than happy to help make sure you are confident about your experience with Funadiq. Email us at support@funadiq.com or contact us via WhatsApp or phone at +966 54 200 2864.
We are here to assist you before, during and after your trip.
About the Author
Lindsay has been with Funadiq since 2021 as a part of our digital marketing team. After studying marketing at the University of Guelph in Canada, Lindsay joined our Canadian team and has shed her expertise and knowledge over the course of several months with the company.