How To Choose Hotels For Umrah
By Funadiq Team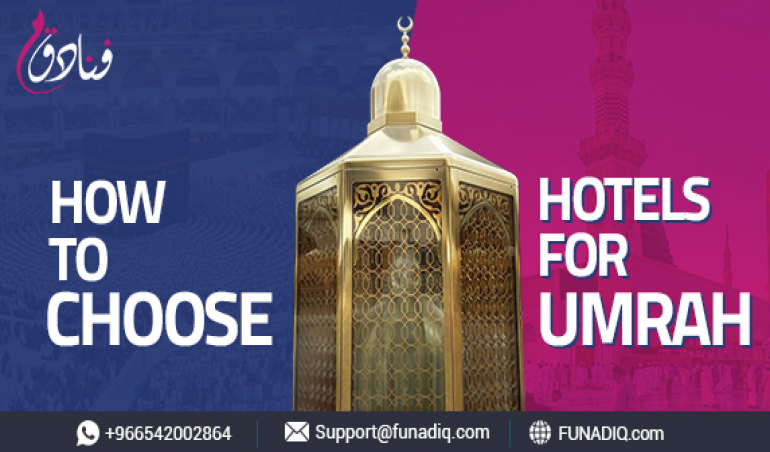 Umrah is the most sacred journey for all Muslims as it purifies pilgrims' souls from all kinds of sins and wrongdoings. It is the most pious journey for the Muslims where they spend most of the time only praying, without thinking about the materialistic stuff and daily life issues.
You might face some difficulties during the holy journey related to transport, Umrah hotel booking, and Umrah visa. If you want to experience the hassle-free Umrah journey then follow the following tips while choosing the hotels.
Hotel Research
Hotel research gives you an idea about the check and balance system on the customers. If you are looking to stay in Makkah then you should check out the hotel website and go through the reviews of customers.
You can also take a look at other platforms on the internet to have complete knowledge of the hotel services that you would like to stay in.
If you have chosen any of the Makkah hotels then seek advice from your friends or relatives who had been in Makkah for Umrah before. In this way, you can clear all your doubts by asking questions.
Pricing
It is one of the most important factors to consider while you are looking for hotels. The rating of the hotel is usually linked to pricing. If you have a limited budget for the journey then you should go for the 3-star hotels to get all basic needs.
If your budget is strong and you want a hotel booking in Makkah or Madinah hotels then go for the 4 or 5-star hotel option. You will get the complete luxurious facilities that will give you the feeling of a royal lifestyle throughout the Umrah journey.
Room Services
Great room service makes a huge impact on your holy journey. Wi-Fi, laundry service, separate shower, and ironing services are included in hotel room services. It is always useful to pick the hotel that provides all room services so that you can spend quality time doing prayers without worrying anything.