How Hajj And Umrah Travel Agents Can Deliver The Best Services
By Funadiq Team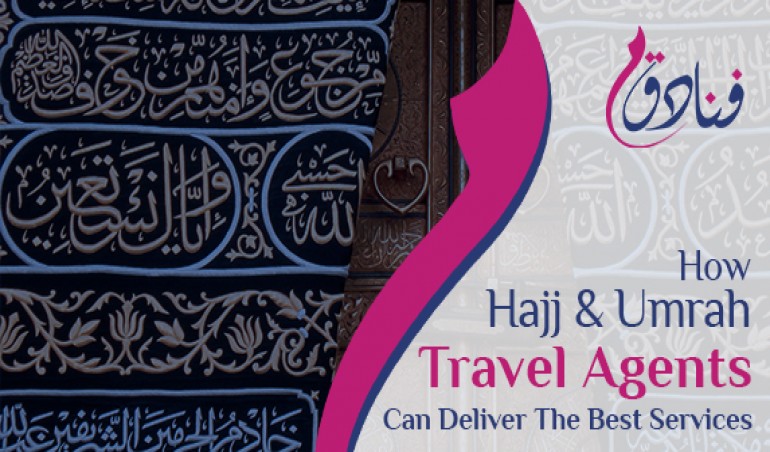 Hajj and Umrah travel industry is full of challenges. As a travel agent, you have a huge responsibility to make the best arrangements for your customers.
From providing the affordable Umrah packages to complete facilities, you have to ensure that your customers experience the comfortable Hajj and Umrah journey.
Most importantly you need to address the problems that pilgrims face during the Hajj and Umrah journey. Improper hotel room facilities, low-quality food, and transportation issues are the biggest headache for pilgrims. Such issues can ruin the pleasure of a holy journey. There are some essential needs of the pilgrims that should be fulfilled.
If you are providing the Madinah hotels booking to your customers then make sure that your customers are getting what they are paying for.
Here are some useful pieces of advice that will help Hajj and Umrah organizers to provide complete satisfaction to their customers and to strengthen their position in the Hajj and Umrah marketplace.  
Accommodation
The major concern of all the pilgrims is accommodation. You need to ensure that the accommodation you are providing to your customers possesses the complete facilities. From room services to hotel management, you have to assure that your customers don't face any inconvenience.
Every customer has a different budget range, so if you are creating accommodation packages of Madinah hotels for Umrah then create for all hotel ratings from 1-star to 5-star.
While creating Umrah packages and deals you should also remember to provide hotel rooms booking closer to Masjid-Al-Haram. It will allow pilgrims to visit different places without any inconvenience and make their journey memorable.
Transportation
While traveling from one place to another, pilgrims need good transportation service, so they can travel efficiently because they have to move continuously from one place to another and to the places near haram.
You should also connect with trustworthy transport companies to hire top-quality vehicles and experienced drivers.
Catering
Food is the basic need in any journey and it's significance increases more during Hajj and Umrah.
Unhealthy food can create lots of issues for the pilgrims in the journey, so your priority should be to make the best food arrangements. You can also arrange bulk food by connecting with reliable solution-provider platform.
While providing packages of Makkah Hotels for Umrah, make sure that catering is also included in the package, so that your customers gain the complete pleasure of the hassle-free journey.
Conclusion
Hajj and Umrah travel Industry is evolving rapidly that is why the needs of pilgrims never remain the same.
As Hajj and Umrah travel agent you are supposed to adapt and implement the latest industry solutions that can facilitate your customers at each phase of the Holy journey.
It will improve your reputation in Hajj and Umrah market and give you a competitive edge.