Funadiq.com Is Excited To Introduce Souq - An Efficient Way To Buy And Sell Leftover Rooms
By Funadiq Team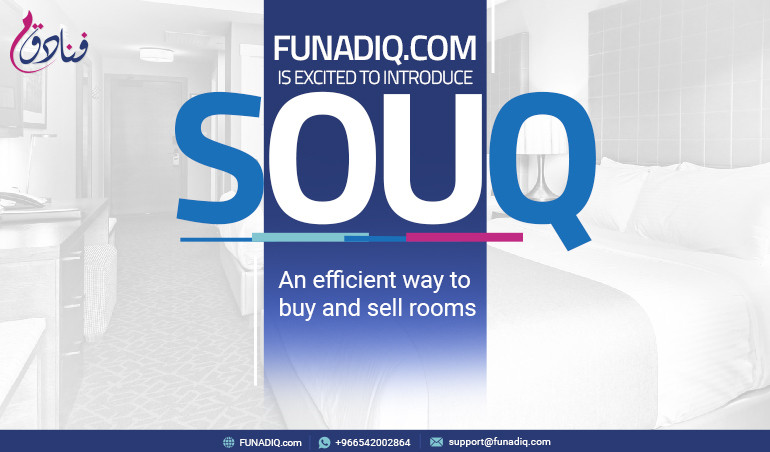 Did you buy a surplus of rooms that you just can't seem to get off your hands? Did you overestimate demand for the season and are now left with rooms you can't sell? Introducing Souq, a marketplace where suppliers can list their leftover rooms for those last minute buyers. List any of your unsold rooms on Souq and buyers can then efficiently search, negotiate and purchase rooms immediately. By listing your overstock on Souq, your customer base grows exponentially and puts your rooms in front of thousands of potential customers making it easier for you to sell those additional rooms.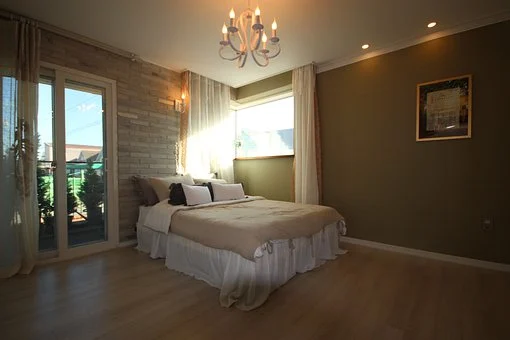 Efficiently Sell Your Leftover Hotel Rooms for Hajj and Umrah
Souq is a platform for suppliers to list any and all of their unsold rooms in Makkah and Madinah. Travel agents, hotels, allotment companions, we understand that it is difficult to forecast demand for the season and it isn't uncommon to be left with too many or too little rooms. That's why we created Souq. You can list any number of rooms on our marketplace and our team will help you to market your rooms to a wider audience and sell those unsold rooms.
What's more, listing your rooms on Souq is free. There is absolutely no cost to post your unsold, leftover rooms on Souq.
Instead of sending out mass WhatsApp or email campaigns to your existing customer base Souq puts your rooms in front of a larger, global audience and specifically those seeking last minute travel arrangements.
Suppliers from all over the globe can list their rooms on Souq where they will market it to their customers and direct them to the site where your listings will also be presented as an option for them. You will be able to negotiate with buyers to decide on a price that both parties are pleased with and then sell your rooms instantly.
Makkah and Madinah Unsold Hotel Rooms' Listing
To list your available rooms on Souq simply call our support team at +966 56 025 4721 and we will be happy to assist you. Have ready the following information:
Hotel name and information
Price of room you wish to list it at
Type of room and number of beds
Quantity available
Check in and check out dates
Season
Once your listing is live, buyers can browse through all the listings available and purchase for the listed price or negotiate directly on the site.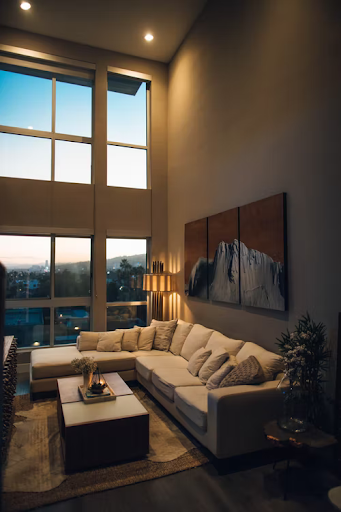 Buy Hotel Rooms In Makkah and Madinah
Are you looking to buy rooms in Makkah or Madinah for the upcoming season? Look no further. Souq is the marketplace for you. No need to travel, rely on travel agents, make numerous calls or invest time and energy into finding availability or discounts in the market - let Funadiq bring you the best deals with Souq.
You can efficiently search, compare and purchase rooms on our marketplace with ease. We understand that finding rooms during the busy seasons can be difficult and often time-consuming. With so many options available, it can be hard to know if you're getting the best deal possible. Especially those looking for last minute travel arrangements, packages are usually sold out or prices are marked up.
Souq takes the guesswork out of finding a room by putting all the leftover, available listings in one place. You can easily compare prices, amenities and more before deciding on the listing that's right for you and your clients. You even have the option to negotiate a different price with the seller.
Finding Available Rooms
To browse available rooms visit www.funadiq.com/souq where you can search, negotiate and purchase rooms directly. Have any additional questions, contact our support team at +966 56 025 4721 or live chat with us directly on the site and we will be happy to assist you.
Final Words
Souq is the perfect platform for last minute buyers and sellers. If you're a travel agent, allotment company or hotel with leftover rooms, or an overstock to sell at the end of the season, list them on Souq and start selling today. With thousands of potential customers searching our site daily, your rooms are sure to find a new home in no time. Contact us at +966 56 025 4721 or visit www.funadiq.com/souq to get started!
About the Author
Lindsay has been with Funadiq since 2021 as a part of our digital marketing team. After studying marketing at the University of Guelph in Canada, Lindsay joined our Canadian team and has shed her expertise and knowledge over the course of several months with the company.