Coronavirus And The Ban On Pilgrims
By Funadiq Team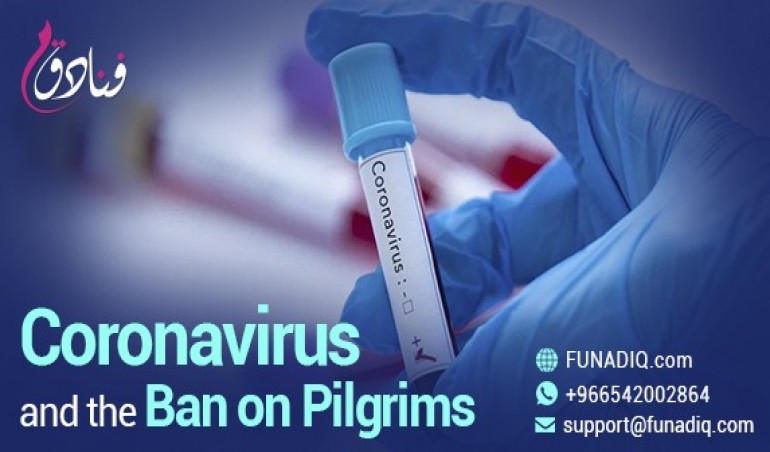 As coronavirus fears the entire world and drowned most of the nations into the grim, it led to the borders closures to prevent the prevailing virus as a preemptive measure.
Recently, Saudi Arabia has also suspended the holiest places Makkah and Madinah for pilgrims and visitors after more than 330 cases reported around the Middle East.
This move has led many people to think as to how long this travel ban on pilgrims around the Globe will take place. Currently, Saudi Arabia has seen no victim of coronavirus but it's a notable preventive tactic because Makkah and Madinah attract millions of Muslims from various regions.
Certainly, the widespread coronavirus is a negative effect of Globalisation. Even In 2014, Saudia Arabia partially closed its borders to pilgrims when the Ebola virus was devastating. Sadly, time is repeating history.
Concerns of Saudi Authorities
Saudi authorities are so much concerned and doubtful about what will happen in the coming days. The suspension will severely hurt the Muslims who were aiming to perform Umrah in the month of Ramadan which will be started at the end of April.
After Ramadan, there will be a start of the Hajj period in late July. Millions of Muslims take part in the pilgrimage, book hotels, visit holy sites, and receive the grace of Allah. The ban will not only upset the willing pilgrims but also frustrate the economy of the Kingdom.
Coronavirus vs. our immune system
Although coronavirus is spreading widely far beyond the border, our immune system has the potential and capacity to counter it. Medical treatments are going on to mitigate the virus but one should also go for the following measure that can help in avoiding the virus.
Wash your hands and avoid touching your eyes and mouth.

People should recite these lines 3 times in the mornings and evenings.
Keep at least 1-meter distance from people who are coughing or sneezing.

Seek medical care early If you have fever, cough, and difficulty in breathing